Hard times in the world provide amazing opportunities for displaying brilliance and service to others.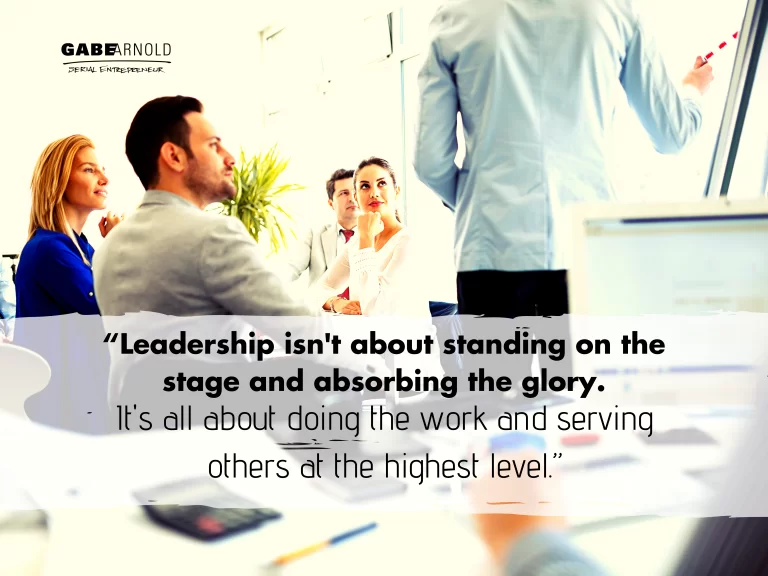 Instead of worrying about how we can survive, it's our job here, as 
entrepreneurs, to focus on how we can serve at the highest level.
As I think about excellence in service, I am reminded of one of the last times Rachel and I went to dinner.
Choosing restaurants to eat at as some special nuances for Rachel and I, because she has a fully gluten and dairy free diet.
When we sat down at a new local place, we were very nervous, because I absolutely hate spending good money at a restaurant and then having Rachel be sick later that day or week because the servers don't hear and listen to her requests. 
My hopes were high, but we are always cautious because too many times we've been told one thing and get something totally different on Rachel's plate. This experience was a classic example of delivering amazing client service and surprise and delight. 
A very warm and smiling hostess greeted us then sat us next to the fireplace. 
Not long after, our server Abram came to get us drinks.
At this point, Rachel always carefully explains her allergies.
This time, we were pleased to see that Abram ,our server, gave Rachel his total focus and attention and wrote down all her concerns.
We felt good about the initial experience, but Rachel was surprised and delighted a few minutes later.
Instead of bringing us bread (which makes her sick) as an appetizer, Abram brought her a basket of gluten free crackers. We weren't aware that they served alternatives for the bread and Rachel was pleased. 
Abram explained that it was his pleasure to provide that because he had just come from another restaurant the owners ran, where he worked with the chef for several years. Abram said "I love working here because all the staff are a good team. We all understand how important the little details are, and we want you to have a wonderful experience here."
Abram, the hostess, and the chef all earned our business within the first visit because they:
Focused carefully and listened to our needs. 

Showed up with love, cheerfulness, and service in their hearts, and

Delivered on what they promised and what we asked for (and then some!).
I can tell you without question that, as soon as restaurants open up again, that will be one of the first places we go to eat.
And just so you know, this place charged slightly higher prices than an Applebees or any other common steakhouse.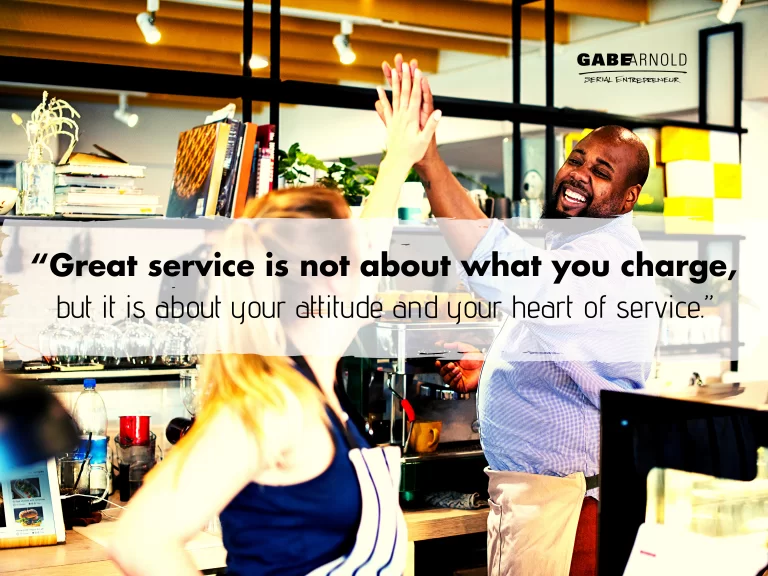 Providing great service to your clients has a huge, positive, economic impact on your personal life and your business. 
This is what happens when we, as entrepreneurs, serve our clients at the highest level. We: 
Create sales opportunities to serve them with more frequent products and services. 

Create surprise, delight, and memorable experiences that will make them want to send us referrals. 

Ensure our significance and value in their world.

Get to continue to grow our teams and get to keep our job as an entrepreneur (a servant leader).
Here at BME, significance comes from service to our fellow team members and to our clients. 
Our focus as a team is elevating our service to you, our community members, and clients.
To us, excellence in service means to: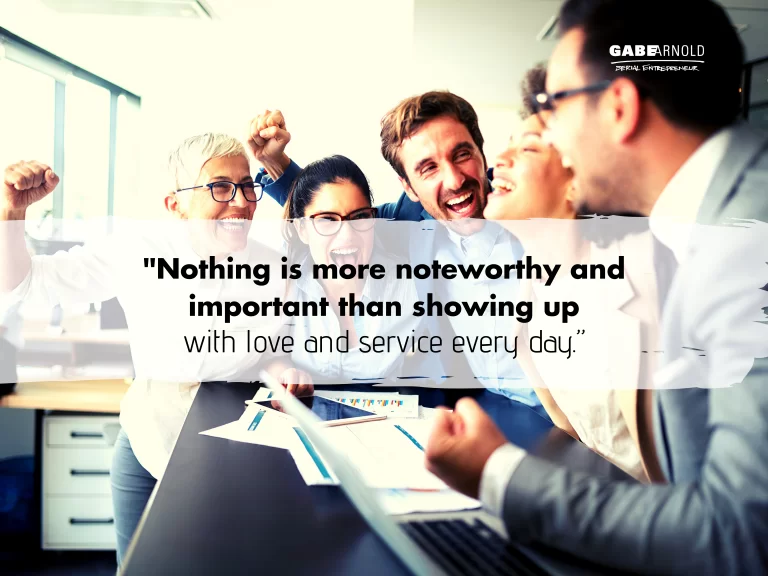 Show up with a grateful and positive attitude despite the challenges and changes we face daily. 

Smile on and off camera when we're communicating with clients
and other BME team members.

Listen to what is being said, written, and communicated to 

you

with great care so that you can deliver (and 

overdeliver) amazing results to our clients.

Express love and kindness anytime we have the chance.

Do the little extra things that make the experience memorable.
For you, consider that excellence may also mean that: 
You put your "Client review hat" on before delivering your work to

make sure that you would be pleased with your investment if you were the client paying for that work.

Thank you to Pam Savino one of our amazing clients for that term "client hat review". We're using it now!

Pay close attention to all details and deliver your absolute best work every day.

Take complete ownership of your work and communicate with positivity and encouragement with everyone you interact with internally and externally.
So, how are you going to take this time to step up and serve more?